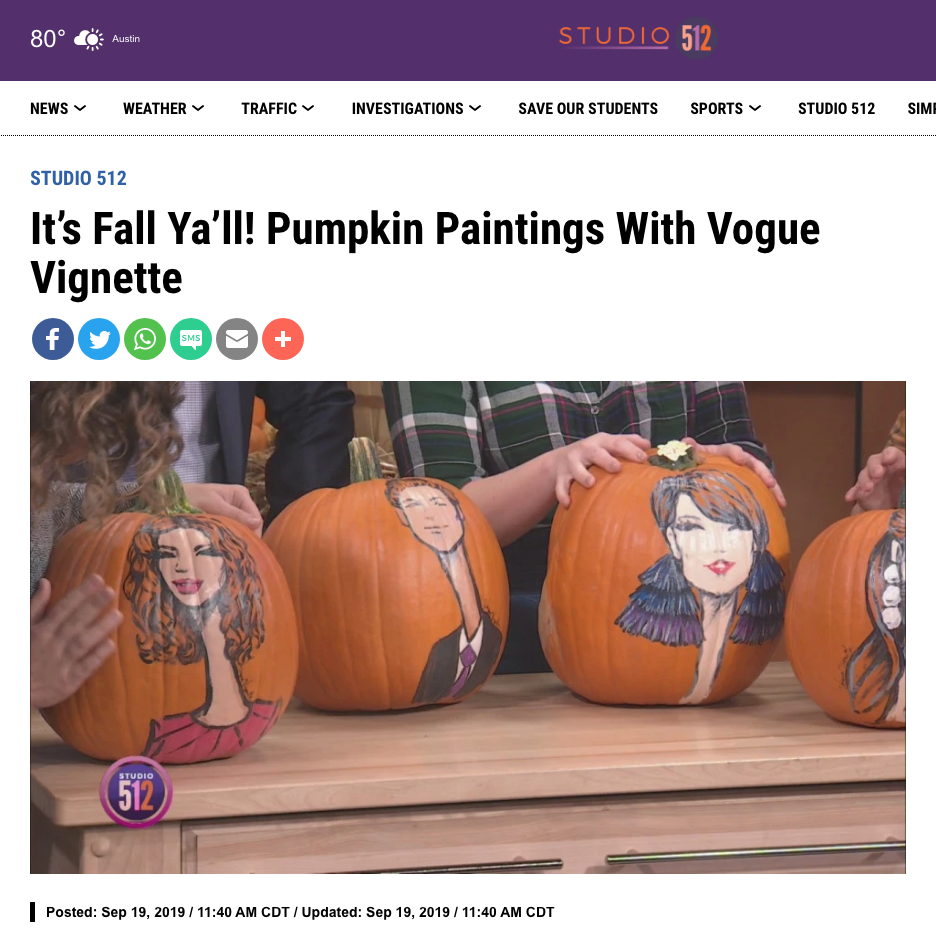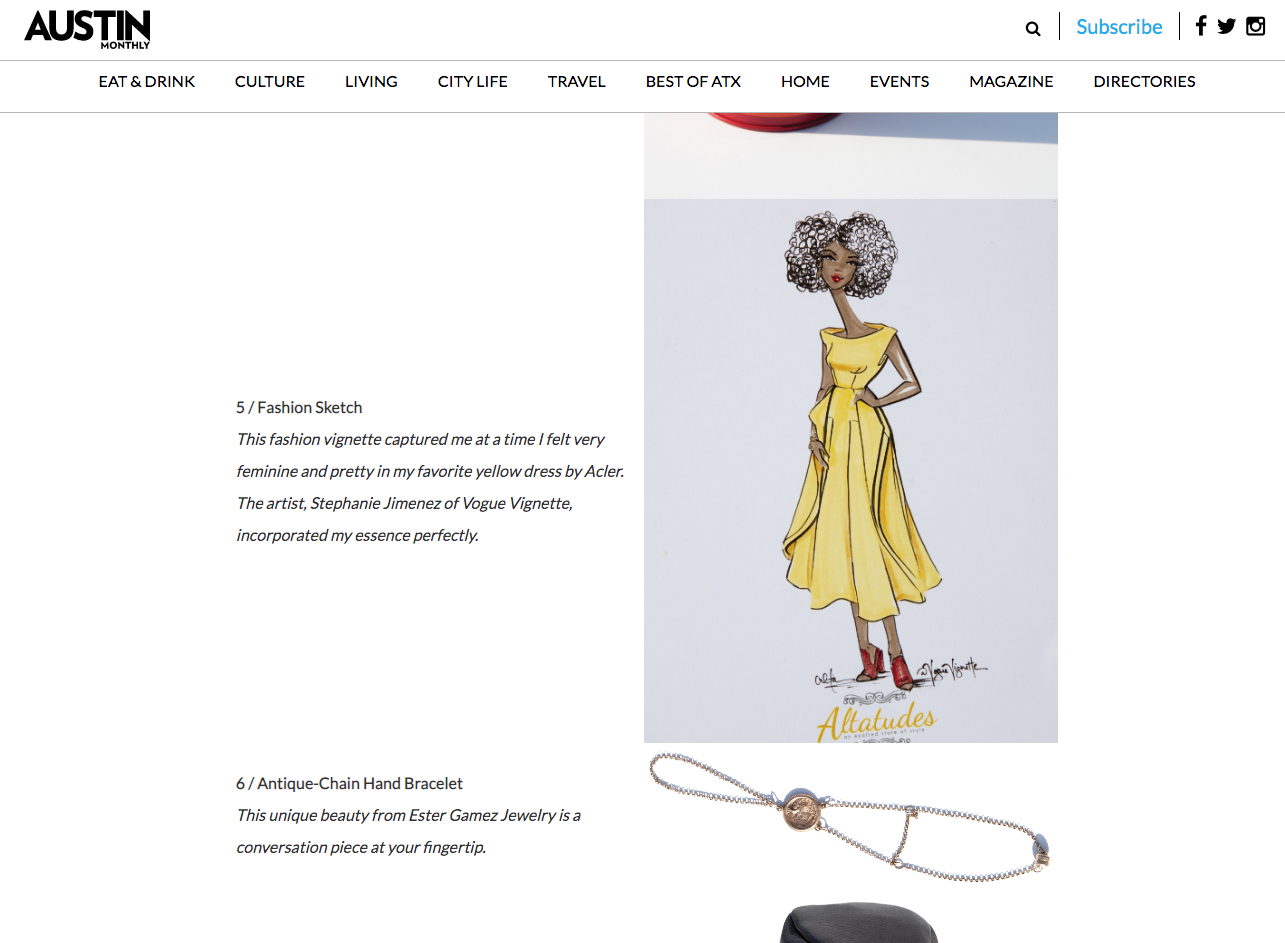 A big thank you to Alta from Altatudes for selecting her Vogue Vignette sketch as one of her favorite things. Check out the article or grab this month's issue.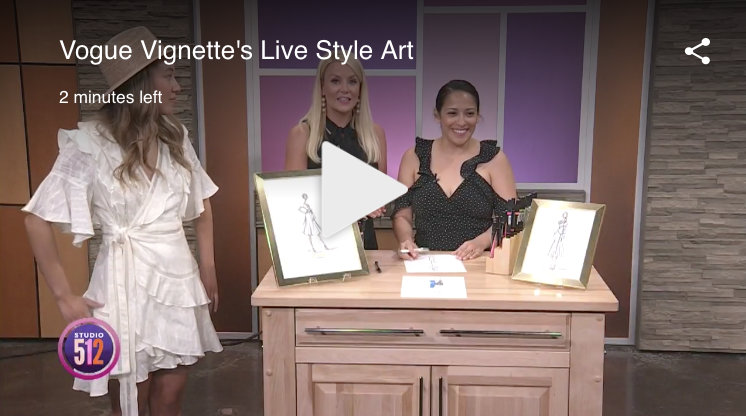 Check out the Vogue Vignette feature with Stephanie Gerry and Rosie Newberry, live on Studio 512's Monday Morning Show, 7/8/19!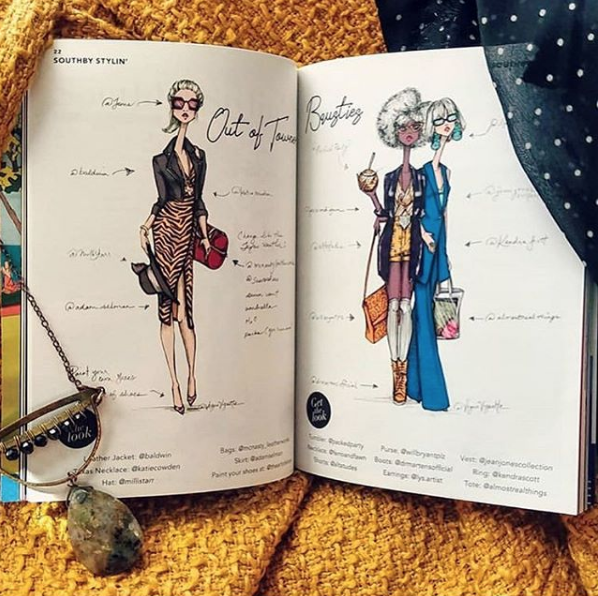 SouthBy Stylin' Editorial Collaboration with Natalie Earhart from Almost Real Things, based in Austin, Tx.
Pick up a copy around town for the full spread or buy a copy online.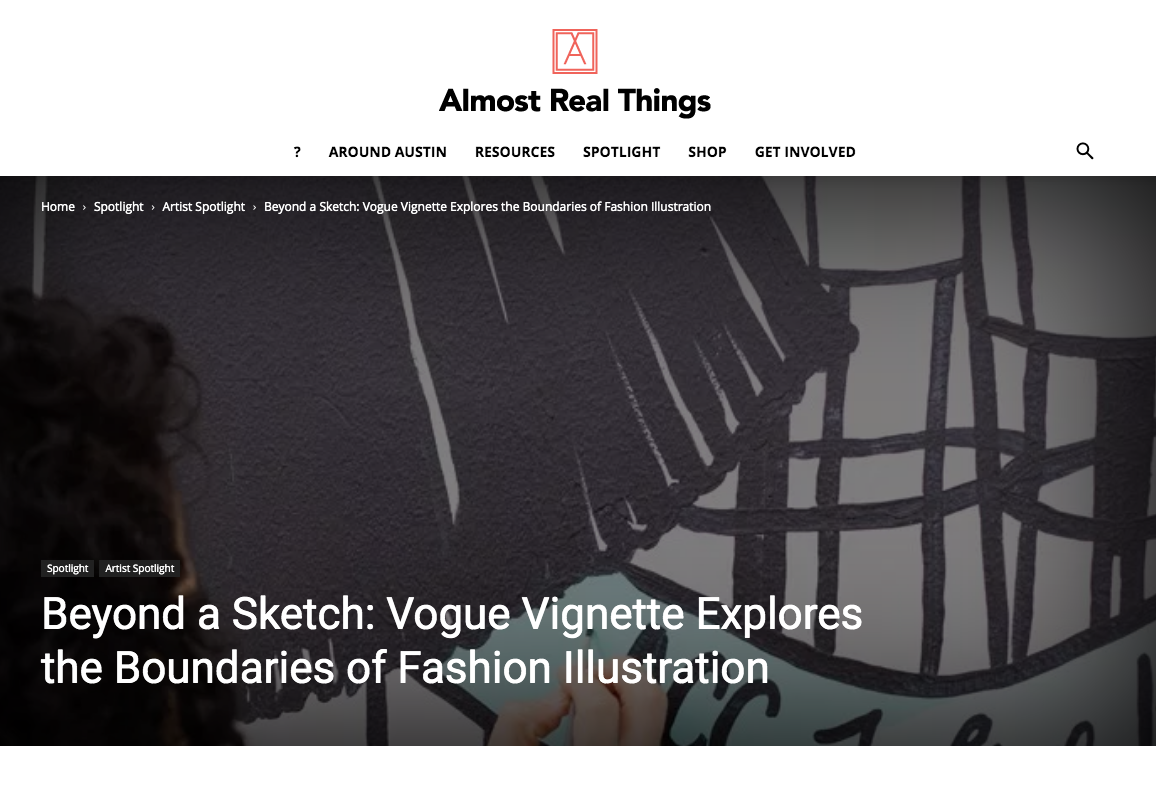 "Stephanie's passion for painting spans generations. She remembers her father painting small murals on walls of the garage when she was growing up, a creative outlet he also let her partake in."
"Today we'd like to introduce you to Vogue Vignette, Stephanie Jimenez. Vogue, Stephanie, we'd love to hear your story and how you got to where you are today both personally and as an artist."
"This event wouldn't have been the same without the fabulous illustrator, Vogue Vignette. In between courses and bottomless mimosas being poured, she effortlessly sketched our guests and brought them to life on paper."
"The "Illustrated History of Fashion Workshop" takes you through a visual journey of the hottest fashion of the '60's and its relationship to the social and cultural happenings of the era. "
The following photos have been approved by Vogue Vignette and Paige Newton Photography. You may use the images in your media as long as you credit the photographer and email press@voguevignette.com with a link or physical copy of where said photos are used.